Meet Irene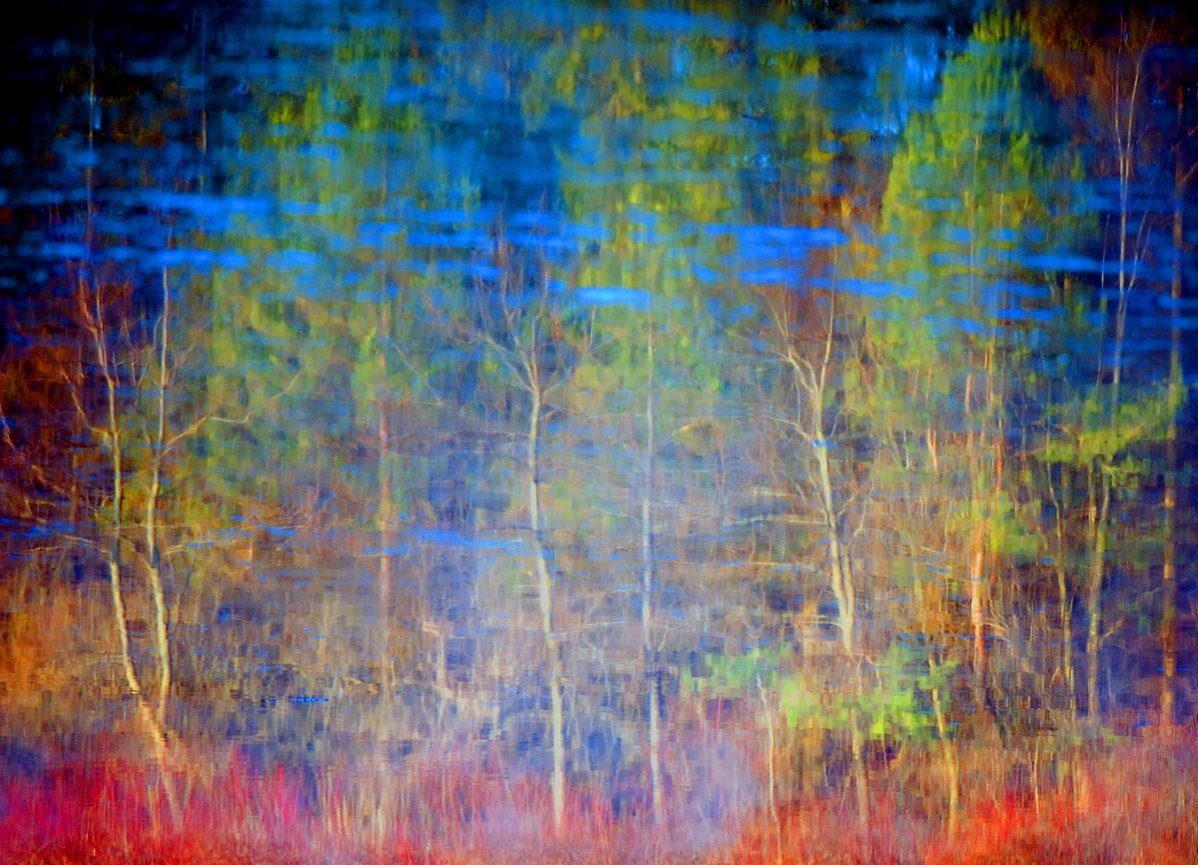 I am a European born portrait and fine art photographer now living in an 1857 log cabin near Stratford, Ontario.

I play with perceptual distortion and elements of illusion. The way colours and shapes shift and change on water fascinates me. I think of myself as a student of the subtle ways in which we are shaped by the landscapes through which we move.

Qualities of mystery, wonder, luminosity, poetry...the parallel world of reflections...in windows, on water, puddles, and anything reflective attracts my eye.

A ground shift occurs when I do something to these reflections. Suddenly I see not the wet pavement nor the trees at the water's edge, but their reflections which...to me...adds the third dimension missing in photography. Is the scene less real? Or does it offer a perspective we would otherwise have missed? Is it deceptive? Or does it create beautiful rhythm, symmetry and mood?

"To reveal the mystery, not to try to solve it." Courtney Milne.

The titles of most of my images are taken from favourite poems by Mary Oliver, Elizabeth Bishop, P. K. Page, Barbara Crooker, and Wistawa Sczymborksa.

Like most introverts, I am a voracious reader so I see my portrait clients as characters in their life story and I approach my fine art landscape work by attempting to "extract" the essence of a scene.

My images have been licensed to companies such as the Ritz-Carlton Hotel, Novotel Hotels, MuralUnique.com, CGP Publishing as well as Candice Olson, P. I. Fine Art, and multiple newspapers/magazines/book and CD covers by Rattle Records of New Zealand. I have also exhibited my limited editions through Agora Gallery Stratford, Gallery Stratford, Gallery on the Grand and recently through artbombdaily.com an online juried art auction.

My work can be seen in the February 2019 issue of House & Garden magazine.

Many of my limited edition prints are enjoyed by art collectors everywhere.

"The stunning visuals presented in Miller's fine art photographs are reminiscent of poetry on page."..Heather Lynch, photographer/journalist, ArtScape Magazine.

"Irene Miller's fine art portraits are delicious." Colleen Koolen, co-owner Koolen Fine Art Gallery.

I am available for speaking engagements and photography sessions.

For purchase, license options or an appointment, please contact me at imiller@lincsat.com or through this website under "contact me" or facebook.com/imillerphoto

SOLO EXHIBITIONS:

2017 - "LIGHT + TIME" exhibit at Factory163 in June 2017.

2013 - Solo exhibit at The 3rd Rail Society in Stratford.

UPCOMING SOLO EXHIBITIONS:

2019 - TBA.

SELECTED GROUP EXHIBITIONS:

2018 - Orillia Museum of Art and History's annual juried exhibit "life & limb" with "Aquarius #1" chosen by the jury.

2017/18 - Gallery Stratford's annual juried exhibit with "Aquarius #1" chosen by juror Jamie Angell of Angell Gallery, Toronto.

2016/17 - Gallery Stratford's annual juried exhibit with "In The Upper Room" chosen by juror, Olga Korper of Olga Korper Gallery, Toronto.

2017 - Accelerator Centre juried group show at U of Waterloo Stratford campus with 3 other artists. This is a continuous exhibit for the past several years.

2016 - Expressions in Wood choose several of Irene Miller's photographs to exhibit in a juried display.

2015 - Agora Gallery Stratford juried show "Winter Exhibit".

2015 - Agora Gallery Stratford juried show "Summer Exhibit".

2015 - Agora Gallery Stratford juried show "Multiples".

2015 - Gallery Stratford's Perth/Huron Juried Exhibition.

2015 - Juried group exhibit at Perth CFDC headquarters including 2013 and 2014.

2014 - Agora Gallery Stratford juried show "Snow".

2013 - Several pieces of Irene Miller's artwork exhibited during Scotiabank's CONTACT Photo Festival during the month of May.

2012 - Six of Irene Miller's photographs exhibited in the "Sui Generis" juried exhibit at Patrick International Fine Art Gallery in Toronto.

2014 - Gallery Stratford's Perth/Huron Juried Exhibition.

2009 - Off The Wall's Marche D'Art group show.

2009 - Gallery 96 juried VineArt show including several previous years.

2009 - ARTreprenuer Event/Exhibition at Factory163.

2009 - Gallery Stratford's 25th annual Perth/Huron Juried Exhibition.

EXHIBITION CATALOGUES, BOOKS & BOOK/CD COVERS:

2018 - Rattle Records of NZ and the jazz group, Antipodes, choose "Good Winter" for the cover of their latest jazz CD, "Good Winter".

2017 - Rattle Records of NZ and Michael Houstoun, NZ's foremost pianist, choose "To Tango"for the cover of Houstoun's latest CD.

2015 - Cover of Barbara Crooker's "Selected Poems"

2012 - Cover of "Risky Business" a Jungian view of environmental disasters and the nature archetype by Stephen J. Foster.

2010 - Cover of CGPs "Great Expectations" by Charles Dickens. (60,000 copies printed in England as college study books).

2009 - "Stratford's Built Heritage - Volume I". Commissioned by Heritage Stratford to take B&W photographs of 50 designated heritage homes and buildings in Stratford, Ontario.

2004 - Cover of "Pick of The Crop" cookbook published by Ontario Public Health Organization.

ARTICLES, REVIEWS, RADIO, TV INTERVIEWS:

2010 - Cover photograph and inside photographs for WholeNotes music magazine with Winona Zelenka, cellist.

2008 - ARTScape magazine article written by Heather Lynch with an interview with Irene Miller.

2008 - Video interview in Irene Miller's studio with James Cowie, international photography tour operator.

2008 - YouTube video with Pam Gerrand showcasing Irene Miller's photographs.

EXHIBITS CURATED:

The Accelerator Centre's juried exhibition at U of Waterloo Stratford campus for several years.

The Perth CFDC juried exhibition for several years.

Gallery 96's annual VineArt show and sale in 2009.

COMMISSIONS AND AWARDS:

2017 - Twenty-two of Irene Miller's artworks have been chosen for the walls of 36 Front Street, a prestigious condominium in Stratford, Ontario.

2017 - Irene Miller chosen to photograph rehearsals and performance of "Dracula: A Chamber Musical".

2009 - Irene Miller's photograph "The Colour of Hope" chosen by Stratford and Perth County Community Foundation as their signature brand.

2009 - Nominated Woman of the Year in Arts and Culture, Stratford, Ontario.

2009 - Awarded active membership in Professional Photographers of Canada.

2009 - Commissioned by Stratford Public Library to produce and archive "A Year in the Life of a Library".

2009 - Commissioned to photograph 50 heritage designated buildings and homes in Stratford, Ontario by the Heritage Society.

PUBLIC PRESENTATIONS:

2018 - Irene Miller requested to present to the Bayfield Camera Club.

2016 - Presentation to Kiwanis Active Adults membership.

2016 - Presentation to London Camera Club.

2016 - Presentation to Stratford Public Library.

2015 - Presentation to London Camera Club.

2015 - Artist talk at Agora Gallery Stratford.

2011 - Seminar presented to Huron Perth Realty Association on how to photograph homes.

2009 - Presentation of A Year in the Life of a Library with photographs to Stratford Public Library.

RELATED PROFESSIONAL ACTIVITIES:

2016 - Irene Miller's photographs have been chosen to be presented by ArtBomb's online art auction.

2016 - Instructing high school co-op students on the business of photography including the past several years.

2016 - Judging annual art salon at London Camera Club with 4 other judges.

2014 - Photography workshop in Chicago.

2013 - Assisted in portrait session with Christopher Plummer at Factory163 for ACTRA magazine.

2012 - Lloyd Robertson chooses a photograph of himself taken by Irene Miller at the dedication of The Lloyd Robertson Garden for his memoir.

2011 - The City of Stratford choose Irene Miller's photograph "From The Avon" to present to 4 Japanese manufacturing companies in Tokyo to be presented by the mayor, The Honourable Dan Mathieson.

2011 - Irene Miller is elected president/chair of Perth Arts Connect.

2011 - Irene Miller is elected president/chair of Friends of the Stratford Public Library.

2011 - Irene Miller's photograph, "Losing You" accepted at the "Elizabeth Bishop: One Art" art exhibit at ViewPoint Gallery in Halifax.

2010 - P. I. Fine Art announce Candice Olson has chosen my Dandelion series images for her new line of cushions and art decor.

2010 - Irene Miller's photograph of Winona Zelenka printed in the Ottawa Citizen.

2010 - Irene Miller's Mennonite photographs chosen to be published in Ontario's "Cultural Resource Mapping: A Guide for Municipalities",

2009 - Irene Miller was chosen to be Project manager for restoration of 100 vintage portraits at Stratford City Hall.

2009 - Stratford Market Square committee member - Projects That Ignite.

Please respect copyright law: no image on this site may be used, copied or altered in any manner without the written consent of Irene Miller Photographic Art.

Website Photography © Irene Miller Photographic Art

Website Content © Irene Miller Photographic Art

This photograph is "Planet Earth".


Buying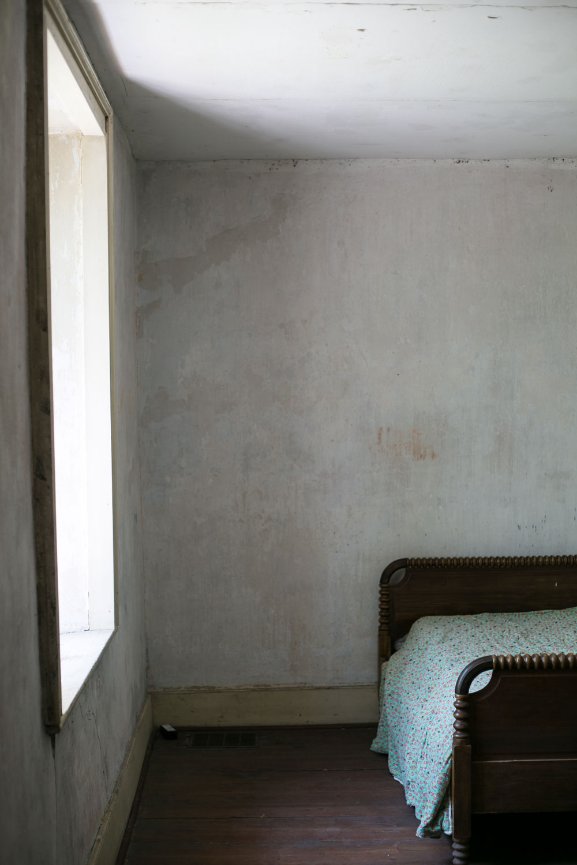 NEW...Limited editions of select images are now available.
Please get in touch if you would like to enquire about any of my print prices, commissions or would like to work on a collaboration.
All of my photographs are hand printed using state of the art Epson printers and papers, as well as very high resolution files. My photographs are also available front and back mounted on russian birch, aluminum and plexiglas in sizes 18 x 12 inches and up. Shipping costs are additional.
All prints are titled, signed and numbered by the artist.
Several of my photographs can be purchased as wall murals for your home or office through muralunique.com.
Gift Cards are available in various amounts and for various photography services.
New work is added regularly. Please check back frequently.
"Your work is so splendid. I can see the calm and clarity of your life through your lens."...James Beattie, art collector, Toronto
This is "In The Upper Room".